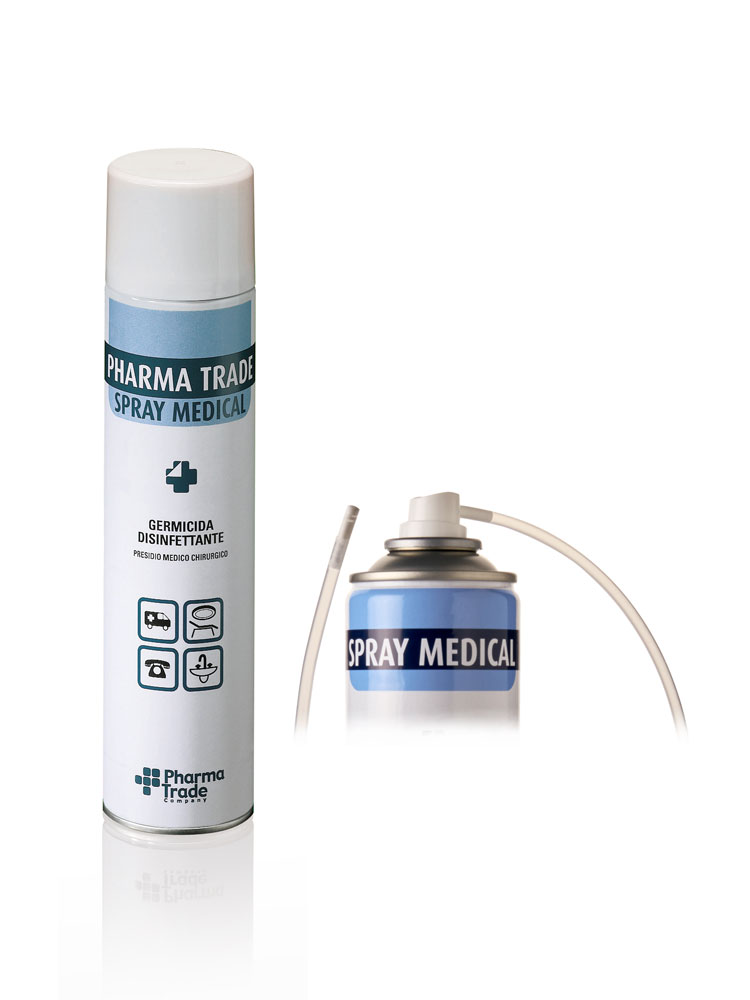 SPRAY MEDICAL
Medical Surgical Aid
Spray disinfectant with quaternary ammonium salts, o-phenylphenol and essential oils.
It reduces environmental microbial load having a strong deodorizing effect.
It does not contain chlorofluorocarbons considered as ozone-depleting.
Aerosol can to be used manually.
Packaging:
- 400 ml aerosol can
Novelty 2018
It's available the cannula with valve for deeper sprayling, 60 cm length.
---
Other products line Products